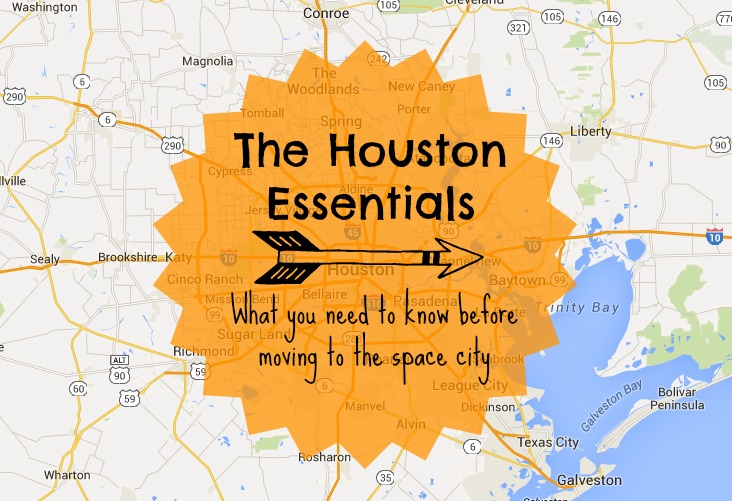 We all have our favorite places to eat, shop and play. Why not explore somewhere new? If you live in Humble Texas you probably have restaurants and stores you frequent. But we want to connect you with new places in the community for you to enjoy with family and friends.
If you haven't heard about our 5-5-5 program, the 5-5-5 program connects you with the world around you by providing you with the best 5 places to eat, shop and play all within 5 miles and 5 minutes of each our MCLIFE communities.  This blog is going to focus on 5 of our choices to dine out near our property, The Place at Fall Creek in Humble Texas.
All of the choices picked in this blog are all under 5 miles within the property! So let's get started and tell you where to chow down. These are our 5 favorite places to eat in Humble Texas.
---
Chez Nous
Where:  217 South Avenue G, Humble, TX 77338
What: Contemporary French Cuisine
Why: Upscale contemporary dining perfect for a date night or celebration
Must Try: Escargot de Bourgogne is a favorite appetizer. The Salmon is another favorite – it is wilted Spinach and a Lemon Caper Butter. Our favorite salad is the Sliced Heirloom Tomatoes, Herbs, with signature Vinaigrette and Goat Cheese Croute.
Rising Sun Sushi and Fusion Restaurant
Where: 9506 North Sam Houston Pkwy E, Humble, TX 77396
What: Asian Fusion and Sushi
Why: Delicious fresh Asian flavors and sushi in Humble
Must Try: Wasabi Shu Mai (Pan-fried or steamed mini pork dumpling); Crispy Calamari. Our favorite sushi rolls are the Rainforest Roll (shrimp tempura, smoked salmon, cream cheese, & jalapeno inside tempura style, topped with crab stick & avocado, drizzled with spicy mayo & eel sauce) and the Sunshine Roll (Spicy crunchy yellow tail inside, topped with pepper tuna & avocado served with spicy mayo).
The Egg and I
Where: 9526 N Sam Houston Pkwy E, Ste.3120
What: Breakfast & Brunch – specializing in egg dishes
Why: They have 5 kinds of eggs benedict – need I say more?
Must Try: They have so many flavor options you won't know what to choose. The Spinach Bacon Mushroom Omelet (fresh spinach, crisp bacon, portabella mushrooms and melted Swiss cheese. Topped with creamy hollandaise sauce); Strawberry Banana Waffle (a golden Belgian waffle topped with fresh strawberries, bananas and toasted walnuts. With powdered sugar and whipped cream); Athena Scramble (eggs scrambled with feta cheese, asparagus, tomatoes and portabella mushrooms. Served with grits or ranch potatoes and an English muffin).
Good Eats Grill
Where: 15222 John F Kennedy Blvd, Houston, TX 77032
What: American Fare
Why: Comforting American food with Texas flare
Must Try: Spinach and Artichoke Dip; Backyard Cheddar Burger; Chicken Fried Steak. There are daily specials – Check out Thursday's Texas Chicken and Monday's King Ranch Enchiladas.
Shipley Donuts
Where: 15135 Old Humble Rd Humble, TX 77396
What: Donuts, Kolaches, Coffee
Why: Started in Texas and now a nationwide chain, they are serving up delicious donuts & coffee
Must Try: We love the cake donuts. They have specials that cycle through periodically. The kolaches are also amazing. You really can't go wrong with anything you pick at Shipley's. The devil's food and the chocolate filled donuts are always a tasty treat
---
There you have it! Those are our 5 favorite places to eat in Humble TX! Remember: they're all within 5 miles from The Place at Fall Creek so it won't take long to get there and get eating!
What do you think? Do you like our choices? Leave us a comment and let us know what you would choose for your favorite restaurants in Humble Texas. Keep an eye on our blog for upcoming posts about our 5-5-5 choices to eat, shop and play in your community. Until then, keep on sharing the good life. If you are curious about renting at The Place at Fall Creek, have questions for a leasing agent or want to schedule a tour you can call: 281-636-0691 or email: fallcreek@mccompanies.com
All of these options were recommended to you by the fine folks at MCLife Houston with Apartments in Houston , Apartments in Humble Texas , Apartments in Katy Texas , and Apartments in Baytown Texas .
Images Via Yelp